HydroShield for Grout provides our customers with a couple of protection options.
HydroShield for Grout Clear Seal
HydroShield for Grout- Clear Seal Protection
HydroShield for Grout Clear Seal™ creates a barrier against the intrusion of dirt, soap build-up and mildew so you can leave that hard work and scrubbing in the past.  Our Innovative clear protection provides an invisible barrier to your grout, it has been a long-time popular choice for homeowners around the country wanting protection for their grout, especially if the tile and grout are new.

Before & After Clear Grout Protection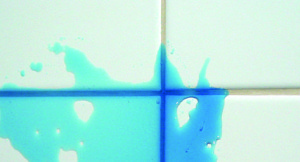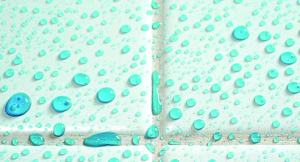 Dual Protection, Providing Peace of Mind
Our innovative dual-layer protection creates a barrier to protect the grout at two levels. The first part of our protection penetrates deep into the surface. This protects the grout from the inside out, by saturating and filling up the microscopic voids inside the grout and not allowing contaminants to enter. The second part of our protection aligns to protect the grout surface. By incorporating an advanced fluoropolymer that aligns at the surface-to-air interface, HydroShield for Grout Clear Seal™ creates superior stain resistance and durability, comes with a three-year warranty, and eliminates the need for annual reapplications.
HydroShield for Grout Color Seal
HydroShield for Grout- Color Seal Protection
If you are ready for a new look in your home, color sealing is revolutionizing the grout sealant industry. Today's smart homeowners choose a color to suit their personal taste. HydroShield's color options are virtually limitless while providing unsurpassed protection. Our Color Seal technology incorporates style with durability and eco-friendly (anti-microbial) properties.

Before & After Color Seal Grout Protection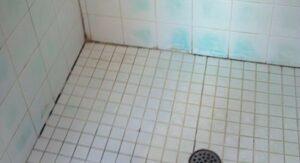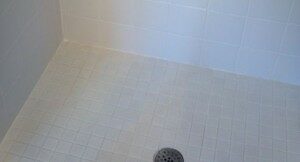 Airtight, Waterproof and Stain-Resistant
HydroShield for Grout Color Seal™ transforms grout into a stain, mold, and mildew resistant surface. A water base formula containing urethane and hardening agents, our color seal bonds to grout, completely eliminating any pores. By creating an airtight, watertight bond to the grout surface, grout becomes completely waterproof and stain resistant. By incorporating active mildicides, HydroShield for Grout Color Seal ensures long-lasting protection and peace of mind. This product can be color matched to any grout manufacturer's color chart and comes with a warranty up to twelve years.
Whether you have a new home and want to protect your grout before you even move in or you want your existing grout to look like new, HydroShield Grout Protection™ is the answer.
HydroShield for Grout Advantages:
We have solutions for all of your surface protection, sealing and restoration needs. Schedule your free bid today!